Race around the Toytanic stage from Re-Volt!
Toytanic is a series of track found in Re-Volt, created by Acclaim Studios. The track's name obviously is a play on the name of the British ship Titanic.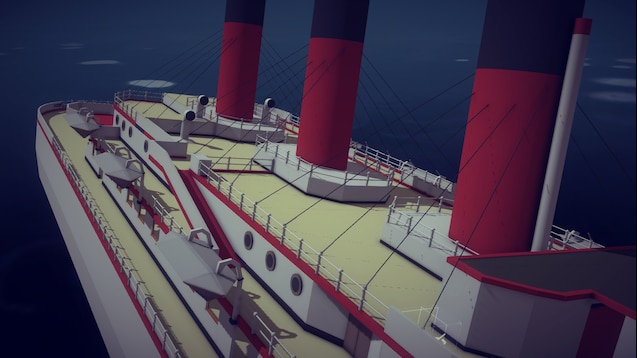 Toytanic 2 and 1 use the same cruise model and racing line. The only apparent difference is the weather and the start position. This Besiege level combines Toytanic 1 starting line on the first floor and the tilted effect of Toytanic 2.
There is also a new original aerial course found in this Besiege level. Fly through checkpoints scattered around the ship and spot some new never before seen locations.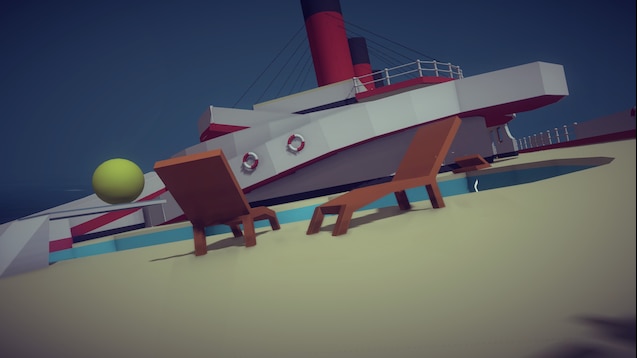 \
Mission Objective:
☑ Race around the ship using certain vehicle and submit to the leaderboard!
Object count: 3986
Download from workshop!